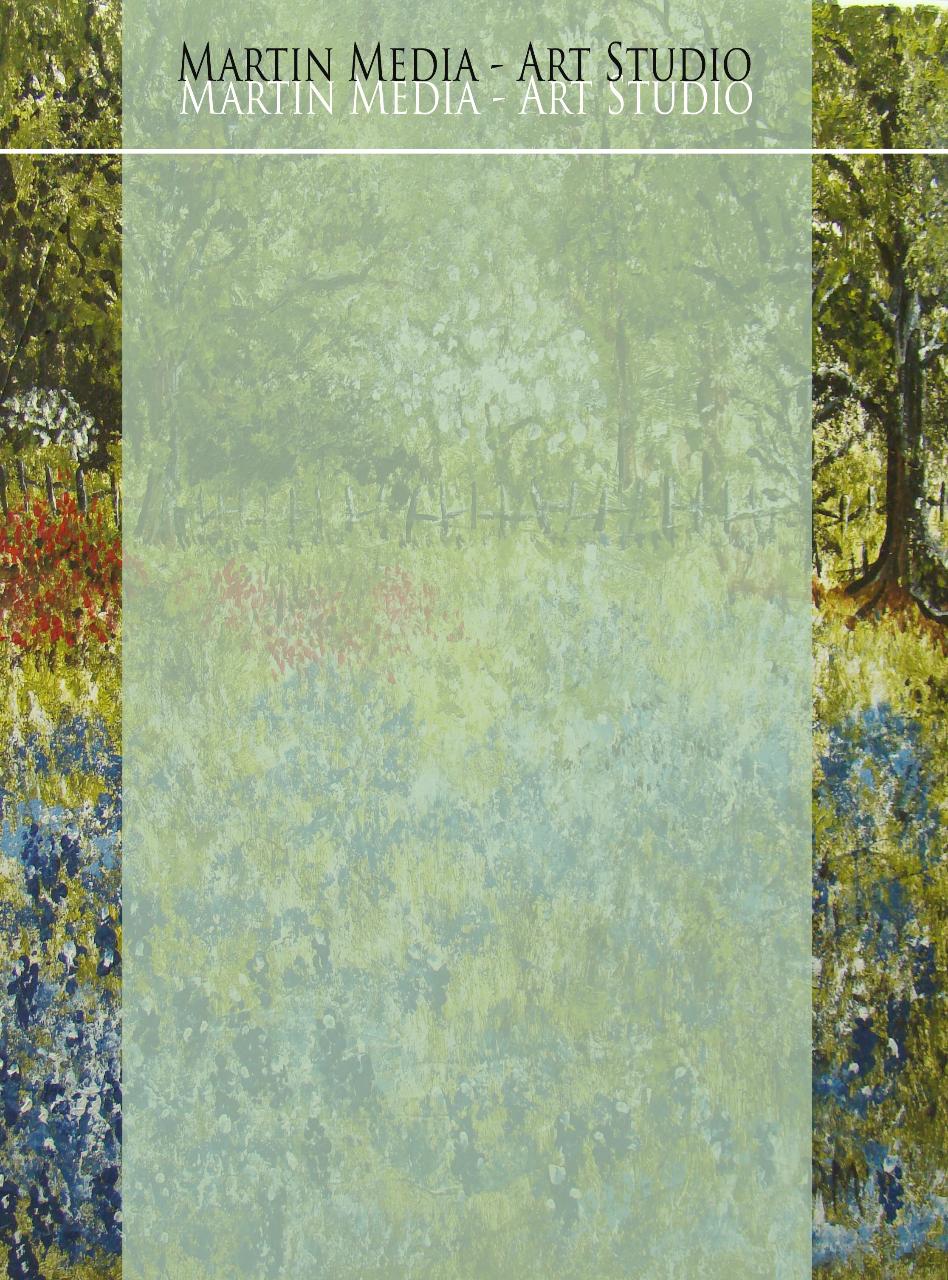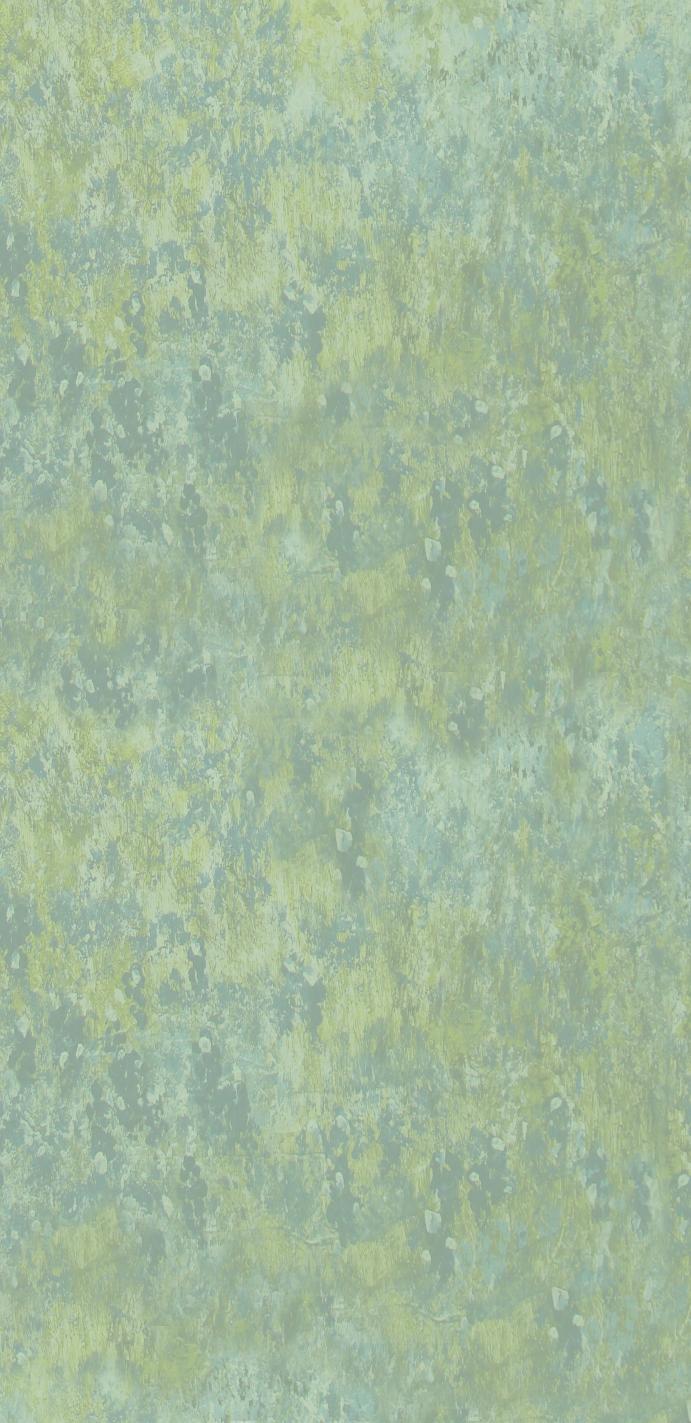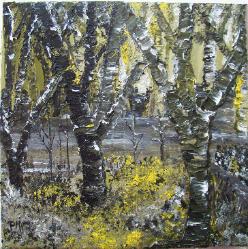 #39 - Early Spring Flood - 12"x12"
Acrylic on Canvas -3-21-2015

Website Est. 2016 - Updated 2-2-2021

Martin Media Studio Art - 972-333-6722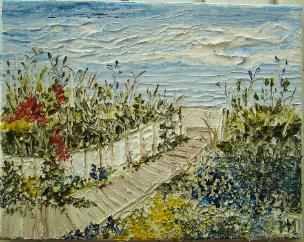 #38 - Pathway to the Beach - 12"x 9"
Acrylic on Canvas - 3-7-2015 - SOLD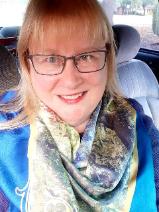 We are pleased to
introduce our first
limited edition scarf in
a "new silk" blend
printed from my
original painting #40,
"First Texas
Bluebonnets." It
measures a generous
40"x 40" and is large
enough to use as a
shawl or even a small
table cloth. ($100)
Please email us for
puchase information.
You may use PayPal to
send funds to:

daisy8tx@yahoo.com


or
purchase on Ebay.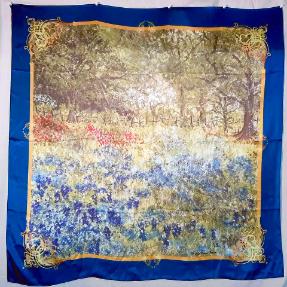 Limited Edition

"Texas Bluebonnet Scarf" Now Available!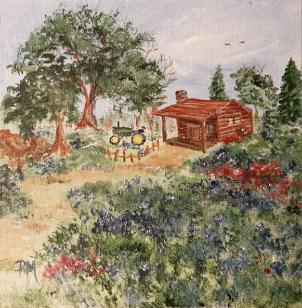 #91 -- Cabin & John Deer Tractor
10-25-2020 - SOLD to Patrick Jones

Please call us regarding
Texas Bluebonnet note
cards, ornaments and other
products with this design:

(972) 333-6722.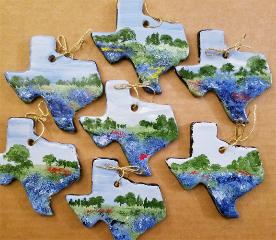 Texas Bluebonnet Ornaments

keepsake gifts are only $30.00 each
including shipping & tax.
Some are available on
EBAY.

Let us pick some for you!

(972) 333-6722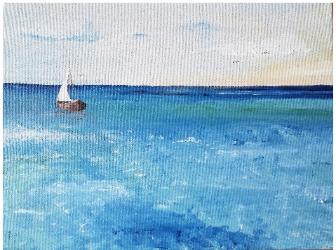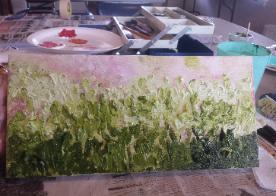 #33 - "Paul's Decision" 2-7-2015
9" x 12" acrylic on canvas